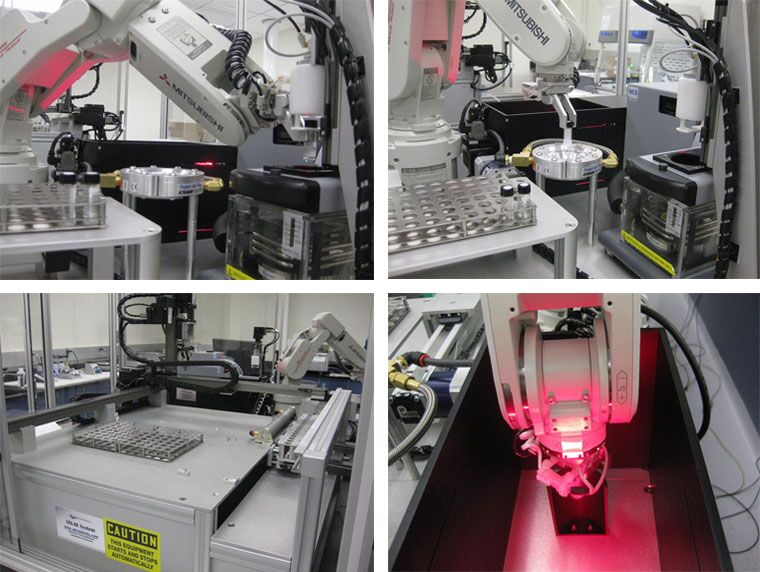 If you manage compounds and would like to integrate functions of capping, uncapping, weighing, adding solvants, sonicating, detecting particulates, and diluting. We have the right solutions for you.
These are each time-consuing steps. Often the lab technicians have to do each step manually: weigh each compound, add solvants accordingly, keep track of solvants and compounds, update databases, do sonicaiton and check for any particulates in the sonicated solution. And then dilute and do tests on the compounds accordingly.
The Vix-II and Vix-III are robotic soutions that aim at automating these processes.
Since each lab has its own requirements and manages the compounds in a specific manner, we can use our extensive automation capabilities in integrating robotic arms and various stations to create a custom solution that would work for your lab.
Download a brochure for our custom laboratory automation solutions.
It is an inexpensive instrument that can save you from work-related injuries due to repetitive motion, such as carpel tunnel syndrome. Various vials sizes can be automatically capped and uncapped. other features include:
compound-management