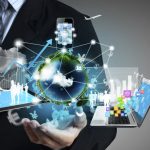 What is a LIMS System?
A laboratory information management system (LIMS), is a software-based solution with features that support a modern laboratory's operations. Key features include sample management, stability studies, workflow management, sample tracking, and data quality support. The features and uses of a LIMS have evolved over the years from simple sample tracking to an enterprise resource planning tool that manages multiple aspects of laboratory informatics.
Historically the term "LIMS" has tended to refer to informatics systems targeted for environmental, research, or commercial analysis such as pharmaceutical or petrochemical work. "LIS" has tended to refer to laboratory informatics systems in the forensics and clinical markets, which often required special case management tools.

In recent years LIMS functionality has spread even farther beyond its original purpose of sample management. Assay data management, data mining, data analysis, and electronic laboratory notebook integration have been added to many LIMS.
But LIMS is more than a software
It is a process of integration that encompasses enterprise or laboratory workflow combined with user input, data collection, instrument integration, data analysis, user notification and delivery of information and reporting.
LIMS are complex systems that integrate hardware, software, instruments, people, procedures and processes.
Development of LIMS System
Laboratory Information Management Systems can be very complex and costly to implement. They often involve many levels of integration between a database of raw materials, processes and instruments. We have successfully implemented LIMS systems for our customers since 2004.
Our expertise in instrument communication and knowledge of validation process for instruments allows us to deliver integrated solutions in record time and on budget.
LIMS Integration
A significant challenge faced by today's laboratories is to quickly and easily integrate the variety of instruments and systems from which they need to collect and aggregate data.
AB CONTROLS unifies your laboratory informatics in a swift, cost-effective manner. We have decades of experience helping customers unite a wide range of instruments and commercial systems in support of their laboratory and business operations.
In the realm of both simple and more sophisticated system and instrument integration, AB CONTROLS is a partner you can rely on.
Key Benefits of an Integrated LIMS system are:
• Maintain data integrity and reducing data redundancies across multiple systems
• Facilitate data transfer in the laboratory and information sharing throughout the enterprise
• Increase operating productivity with efficient analytical and resource planning data handling
• Enhance overall competitiveness through improved collaboration and information management
• Better error handling
• Better controls over the flow of each task and much more
Our team at AB Controls can help your organization consolidate its testing costs and replace outdated products. To learn more about our services, call us today!